I really love to see beautiful and unique dishcloths. I know it is something really simple but I really despise a basic single crochet/double crochet dishcloth. I love the look and feel of different stitches making themselves useful around the house. Here are some of my favorites:
Dishcloth from Examiner.com



I cannot get over the colors here. I love the bright, happy colors and texture!
Starburst dishcloth by Sarah Cook
That starburst pattern makes for a great texture for cleaning, and fun to look at to count how many stars you see!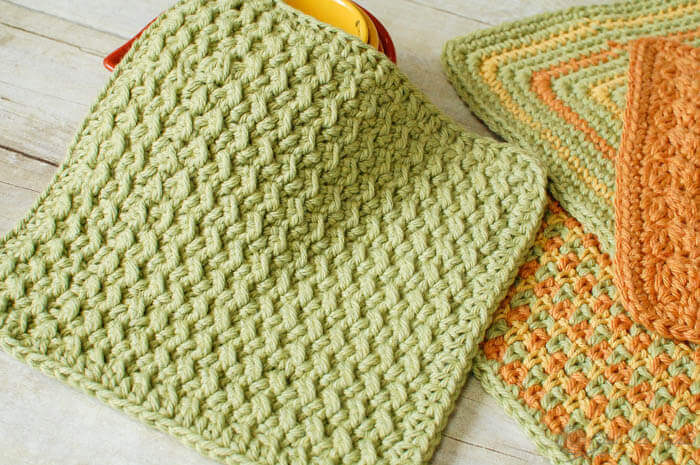 Crunch Stitch Crochet Dishcloth by Petals to Picots

This dishcloth is one of my favorites! I love the deeply patterned texture. I also love the other dishcloth patterns also available on that site.
So.... I hope you will reach out and find a neat textured dishcloth pattern and toss out the plain ol' single or double crochet stitch dishcloths. I gave a few options for you to try out, so get crocheting!